Some of you laugh to scorn the idea of bloodshed as the result of secession, but let me tell you what is coming....Your fathers and husbands, your sons and brothers, will be herded at the point of the bayonet....You may after the sacrifice of countless millions of treasure and hundreds of thousands of lives, as a bare possibility, win Southern independence...but I doubt it. I tell you that, while I believe with you in the doctrine of state rights, the North is determined to preserve this Union. They are not a fiery, impulsive people as you are, for they live in colder climates. But when they begin to move in a given direction...they move with the steady momentum and perseverance of a mighty avalanche; and what I fear is, they will overwhelm the South.
-Sam Houston, Governor of Texas, 1861, speaking against Texas joining the Confederacy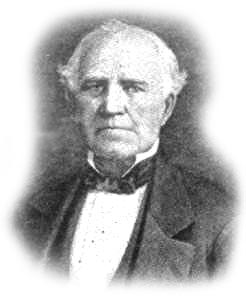 Prophetic words. He was very soon removed from office after the Texas legislature overwhelmingly voted to secede, and Houston refused to pledge loyalty to the Confederacy. I don't know about the "climate" angle, but other than that it seemed to go as he predicted. While the southern generals certainly were much better than the northern generals, at least in the first half of the war, the Union Army was always far larger. After the Battle of Antietam in 1862, which was basically a draw with the Union holding the field, but where General Lee lost 10,000 men, it was hard to recover. It was a quarter of his force at the time. There was still a lot of fight left in them and a lot of northern battle tactic ineptitude prolonged the war, but the losses in the western states and along the Mississippi River eventually took their toll on the Confederate effort as a whole. The biggest threat to the Union side was that Europe was considering coming in on the side of the south because they needed cotton. That threat went away with the Emancipation Proclamation. Europe had always sort of tolerated slavery because it was convenient to their ends of getting cotton, but once the war became more about slavery than it was in the beginning as a more purely states-rights issue, Britain and France backed off, not wanting to back the pro-slavery side.

Anyway, as I mentioned in an earlier post, I have been watching Ken Burns' "The Civil War" every time I work out recently, and it's quite fascinating. It's interesting that as I watch it, I actually "root" for the Union in my mind, as if it were happening now and that I could somehow will them to victory. The south really did fight brilliantly at many junctures, but it just wasn't enough. I have a lot of admiration for both sides in terms of bravery and selflessness. I think it was very well captured in the documentary.

I sometimes am curious about why some people have the Confederate flag on their cars or pickup trucks. I know that sometimes it's a matter of heritage and that perhaps they had ancestors in the war on the southern side. I know it's rarely done as a symbol of hate, because certainly the southerners didn't see it that way at the time. What I am curious about is what the others that display that flag are stating by displaying it. Is it a statement of state's rights? Is it more like a "don't tread on me" kind of statement? I never ask because I don't know anyone that displays it, and the issue can be so passionate that I don't want to ask a stranger a potentially angering question. Perhaps some of my readers have ideas on it? I know some of you are from the deep south. Maybe you know?